What's New on Netflix now has MORE REGIONS
Is
A Little Thing Called First Love

on Netflix in Australia?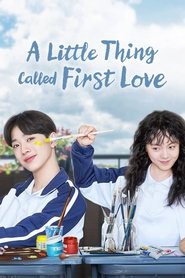 Yes A Little Thing Called First Love (2019) is available on Netflix in Australia. We first spotted it on January 21, 2022.
Sometimes Netflix doesn't have all seasons and episodes available though, so check the episode list below for complete availability listing.
But before you go, did you know that Netflix has movies and shows in their catalogue that they hide from us here in Australia?
Thousands of them!
And did you know there are now ways to unlock those titles so you can watch them?
Read on to learn how. We've got steps, instructions, and the links you need.
---
A Little Thing Called First Love
2019
An ordinary girl falls head over heels for the most popular boy in school. Xia Miaomiao is a shy, artistic student who develops a crush on a handsome, talented classmate and embarks on a journey of self-discovery through college. Because of Liang Younian, Xia Miaomiao decides to make a change. Through the help of her friends, she starts to learn about fashion, join school clubs, and studies hard to raise her grades. Her ordinary life becoming more colorful by the day.
Genres
Actors
Runze Wang, Jinmai Jaho, Kuan-lin Lai, Wei Chai, Bowen Wang, Yao Xu
Where to watch A Little Thing Called First Love in Australia
Netflix Australia currently has A Little Thing Called First Love available for streaming right now
A Little Thing Called First Love can be streamed on Netflix in these countries
Albania, Algeria, Antigua and Barbuda, Argentina, Australia, Bahamas, Bahrain, Barbados, Bermuda, Bolivia, Bosnia and Herzegovina, Brazil, Bulgaria, Cabo Verde, Canada, Chile, Colombia, Costa Rica, Côte d'Ivoire, Dominican Republic, Ecuador, Egypt, El Salvador, Equatorial Guinea, Estonia, Fiji, Ghana, Gibraltar, Guatemala, Guernsey, Honduras, Hong Kong, Iceland, India, Indonesia, Iraq, Ireland, Jamaica, Japan, Jordan, Kenya, Kuwait, Latvia, Lebanon, Libya, Liechtenstein, Lithuania, Malaysia, Malta, Mauritius, Mexico, Monaco, Morocco, Mozambique, New Zealand, Niger, Nigeria, North Macedonia, Oman, Pakistan, Palestine, State of, Panama, Paraguay, Peru, Philippines, Qatar, Saint Lucia, Saudi Arabia, Senegal, Serbia, Singapore, Slovakia, Slovenia, South Africa, South Korea, Taiwan, Tanzania, Thailand, Trinidad and Tobago, Tunisia, Turks and Caicos Islands, USA, United Arab Emirates, United Kingdom, Uruguay, Venezuela, Yemen
Seasons
Episode
Release Date
Watch Now
1: Episode 1
2019-10-23
available in Australia
Synopsis not available
2: Episode 2
2019-10-23
available in Australia
Synopsis not available
3: Episode 3
2019-10-24
available in Australia
Synopsis not available
4: Episode 4
2019-10-24
available in Australia
Synopsis not available
5: Episode 5
2019-10-28
available in Australia
Synopsis not available
6: Episode 6
2019-10-28
available in Australia
Synopsis not available
7: Episode 7
2019-10-29
available in Australia
Synopsis not available
8: Episode 8
2019-10-29
available in Australia
Synopsis not available
9: Episode 9
2019-10-30
available in Australia
Synopsis not available
10: Episode 10
2019-10-30
available in Australia
Synopsis not available
11: Episode 11
2019-10-31
available in Australia
Synopsis not available
12: Episode 12
2019-10-31
available in Australia
Synopsis not available
13: Episode 13
2019-11-04
available in Australia
Synopsis not available
14: Episode 14
2019-11-04
available in Australia
Synopsis not available
15: Episode 15
2019-11-05
available in Australia
Synopsis not available
16: Episode 16
2019-11-05
available in Australia
Synopsis not available
17: Episode 17
2019-11-06
available in Australia
Synopsis not available
18: Episode 18
2019-11-06
available in Australia
Synopsis not available
19: Episode 19
2019-11-07
available in Australia
Synopsis not available
20: Episode 20
2019-11-07
available in Australia
Synopsis not available
21: Episode 21
2019-11-11
available in Australia
Synopsis not available
22: Episode 22
2019-11-11
available in Australia
Synopsis not available
23: Episode 23
2019-11-12
available in Australia
Synopsis not available
24: Episode 24
2019-11-12
available in Australia
Synopsis not available
25: Episode 25
2019-11-13
available in Australia
Synopsis not available
26: Episode 26
2019-11-13
available in Australia
Synopsis not available
27: Episode 27
2019-11-14
available in Australia
Synopsis not available
28: Episode 28
2019-11-14
available in Australia
Synopsis not available
29: Episode 29
2019-11-18
available in Australia
Synopsis not available
30: Episode 30
2019-11-18
available in Australia
Synopsis not available
31: Episode 31
2019-11-19
available in Australia
Synopsis not available
32: Episode 32
2019-11-19
available in Australia
Synopsis not available
33: Episode 33
2019-11-20
available in Australia
Synopsis not available
34: Episode 34
2019-11-20
available in Australia
Synopsis not available
35: Episode 35
2019-11-21
available in Australia
Synopsis not available
36: Episode 36
2019-11-21
available in Australia
Synopsis not available
---
---