What's New on Netflix now has MORE REGIONS
Is
The Frankenstein Chronicles

on Netflix in Australia?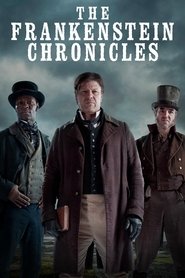 Yes The Frankenstein Chronicles (2015) is available on Netflix in Australia. We first spotted it on January 20, 2022.
Sometimes Netflix doesn't have all seasons and episodes available though, so check the episode list below for complete availability listing.
But before you go, did you know that Netflix has movies and shows in their catalogue that they hide from us here in Australia?
Thousands of them!
And did you know there are now ways to unlock those titles so you can watch them?
Read on to learn how. We've got steps, instructions, and the links you need.
---
The Frankenstein Chronicles
2015
Inspector John Marlott investigates a series of crimes in 19th Century London, which may have been committed by a scientist intent on re-animating the dead.
Genres
Actors
Frank Blake, Sean Bean, Richie Campbell, Tom Ward, Ryan Sampson, Ed Stoppard, Eloise Smyth, Vanessa Kirby
Where to watch The Frankenstein Chronicles in Australia
Netflix Australia currently has The Frankenstein Chronicles available for streaming right now
The Frankenstein Chronicles can be streamed on Netflix in these countries
Algeria, Andorra, Australia, Belgium, Cabo Verde, Côte d'Ivoire, Equatorial Guinea, Fiji, France, French Polynesia, Ghana, Gibraltar, Guernsey, Ireland, Kenya, Libya, Malta, Monaco, Morocco, Mozambique, Niger, Nigeria, Senegal, South Africa, Spain, Tunisia
Seasons
Episode
Release Date
Watch Now
1: A World Without God
2015-11-11
available in Australia
The police apprehend a gang of opium smugglers on the banks of the Thames, but as he stands at the water's edge, Inspector John Marlott makes a shocking discovery. The body of a dead child is washed up on the shore, but further examination of the corpse reveals a grotesque state of mutilation. Home Secretary Sir Robert Peel orders Marlott to lead the investigation, while details of the investigation must remain confidential.
2: Seeing Things
2015-11-18
available in Australia
After his discovery on the banks of the Thames, Inspector Marlott visits the house of artist and printmaker William Blake, who is on his deathbed. Later, Marlott confers with Nightingale, a local policeman who has been keeping watch on The Fortune of War, a public house where body snatchers are known to gather. The pair create a plan to capture a person of interest who may be able to aid them with their investigation.
3: All the Lost Children
2015-11-25
available in Australia
Having escaped the clutches of Billy Oates, Flora throws herself on Marlott's mercy. Believing her to be a key witness to Alice's disappearance, he brings her to his lodgings for safety. As the investigation continues, Marlott travels to Kentish Town to interrogate Mary Shelley. The connectionbetween her monster and the child corpse cannot be a mere coincidence…
4: The Fortunes of War
2015-12-02
available in Australia
Marlott takes a terrified Pritty on their assignation to meet the men who kill for money – they find themselves in the tunnels under Smithfield market, which run from the Fortune of War pub to St Bart's Hospital. Flora has returned to Marlott's lodgings, but now she is back Marlott intends to use her as bait for the murderous gang, much against Nightingale's wishes.
5: The Frankenstein Murders
2015-12-09
available in Australia
Boz publishes a newspaper article about the murders which causes a public outcry and infuriates Peel on the eve of the Anatomy Act. Mary Shelley, the author of Frankenstein, follows her own line of enquiry into the medical practice of Sir William Chester, uncovering secrets from the past. Marlott decides to go back to Greenwich where it all began - is there something he is missing?
6: Lost and Found
2015-12-16
available in Australia
Marlott finally pieces together the movements at the hospital, but the number of suspects continue to plague his mind. Robert Peel meets with William Chester. Marlott gets authorization to use a pistol.
Episode
Release Date
Watch Now
1: Prodigal Son
2017-11-01
available in Australia
London 1830. John Marlott escapes the Bethlem Hospital seeking his revenge on Lord Daniel Hervey. The hunter soon becomes the hunted.
2: Not John Marlott
2017-11-08
available in Australia
John Marlott adopts a new identity and gains employment. He believes someone is lying about the recent murders of local clergymen and he is determined to uncover the truth in his search for justice.
3: Seeing the Dead
2017-11-15
available in Australia
Marlott is convinced that Billy Oates and the origin of the fever killing local families will lead him to Lord Daniel Hervey.
4: Little Boy Lost
2017-11-22
available in Australia
An unexpected encounter with the mysterious Frederick Dipple suggests that Marlott needs to protect his allies, who he realizes are increasingly in danger.
5: The Marriage of Heaven and Hell
2017-11-29
available in Australia
Marlott's new intelligence brings him closer to a solution and leads him to an apparently deserted tower. However, there are darker and colder dangers inside.
6: Bride of Frankenstein
2017-12-06
available in Australia
As the police close in John Marlott needs to rescue Esther from Hervey and Dipple, and resurrect both his own and her fortunes in an epic season finale.
---
---