What's New on Netflix now has MORE REGIONS
Is
Z4

on Netflix in Brazil?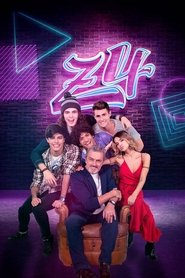 Sorry Z4 (2018) is not available in Brazil and it can't be unlocked.
Did you know you can unlock many other movies and shows that Netflix hides from us here in Brazil?
Thousands of them!
Since Z4 isn't available, do you want to see what other movies you can unlock and watch right now?
Read on to learn how. We've got steps, instructions, and the links you need.
---
Z4
2018
Zé is a music veteran, but he is in decline. He only has one more chance to stay active: to create a successful boy band out of a group of newbies.
Genres
Actors
Clara Caldas, Werner Schünemann, Matheus Lustosa, Pedro Rezende, Apollo Costa, Gabriel Santana, Manu Gavassi, Angela Dippe, Diego Montez, Marina Brandão
Seasons
Episode
Release Date
Watch Now
Episode 1
not available
Synopsis not available
Episode 2
not available
Synopsis not available
Episode 3
not available
Synopsis not available
Episode 4
not available
Synopsis not available
Episode 5
not available
Synopsis not available
Episode 6
not available
Synopsis not available
Episode 7
not available
Synopsis not available
Episode 8
not available
Synopsis not available
Episode 9
not available
Synopsis not available
Episode 10
not available
Synopsis not available
Episode 11
not available
Synopsis not available
Episode 12
not available
Synopsis not available
Episode 13
not available
Synopsis not available
Episode 14
not available
Synopsis not available
Episode 15
not available
Synopsis not available
Episode 16
not available
Synopsis not available
Episode 17
not available
Synopsis not available
Episode 18
not available
Synopsis not available
Episode 19
not available
Synopsis not available
Episode 20
not available
Synopsis not available
Episode 21
not available
Synopsis not available
Episode 22
not available
Synopsis not available
Episode 23
not available
Synopsis not available
Episode 24
not available
Synopsis not available
Episode 25
not available
Synopsis not available
Episode 26
not available
Synopsis not available
---
---