What's New on Netflix now has MORE REGIONS
Is
Ri¢hie Ri¢h

on Netflix in Israel?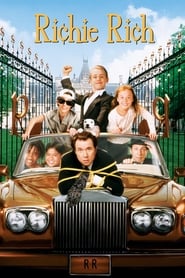 Yes you can watch Ri¢hie Ri¢h (1994) in Israel, but not without unlocking it.
Did you know that Netflix has movies and shows in their catalogue that they hide from us here in Israel?
Thousands of them! Ri¢hie Ri¢h is one of them.
And did you know there are now ways to unlock those titles so you can watch them?
Read on to learn how. We've got steps, instructions, and the links you need.
---
Ri¢hie Ri¢h
1994
Billionaire heir Richie Rich has it all, including Reggie Jackson as a batting coach and Claudia Schiffer as a personal trainer -- but no playmates. What's more, scoundrel Laurence Van Dough is scheming to take over the family empire. Uh-oh! Enter faithful butler Cadbury to save the day.
Genres
Actors
Macaulay Culkin, Edward Herrmann, John Larroquette, Christine Ebersole
Directors
Donald Petrie
Where to watch Ri¢hie Ri¢h in Israel
Netflix has Ri¢hie Ri¢h available in other countries around the world, but hides it from subscribers in Israel.
Unlocking it is simple, although it does require a subscription to a 3rd-party service.
Ri¢hie Ri¢h can be streamed on Netflix in these countries
Algeria, Austria, Belgium, Canada, Estonia, Germany, Latvia, Liechtenstein, Lithuania, Switzerland, Tunisia
---
---