What's New on Netflix now has MORE REGIONS
Is
The Nutty Professor

on Netflix in Panama?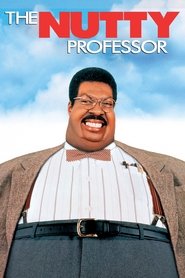 Yes you can watch The Nutty Professor (1996) in Panama, but not without unlocking it.
Did you know that Netflix has movies and shows in their catalogue that they hide from us here in Panama?
Thousands of them! The Nutty Professor is one of them.
And did you know there are now ways to unlock those titles so you can watch them?
Read on to learn how. We've got steps, instructions, and the links you need.
---
The Nutty Professor
1996
Eddie Murphy stars as shy Dr. Sherman Klump, a kind, brilliant, 'calorifically challenged' genetic professor. When beautiful Carla Purty joins the university faculty, Sherman grows desperate to whittle his 400-pound frame down to size and win her heart. So, with one swig of his experimental fat-reducing serum, Sherman becomes 'Buddy Love', a fast-talking, pumped-up , plumped down Don Juan.
Genres
Actors
Eddie Murphy, Jada Pinkett Smith, James Coburn, Larry Miller
Directors
Tom Shadyac
Where to watch The Nutty Professor in Panama
Netflix has The Nutty Professor available in other countries around the world, but hides it from subscribers in Panama.
Unlocking it is simple, although it does require a subscription to a 3rd-party service.
Unlock The Nutty Professor in Panama
The Nutty Professor can be streamed on Netflix in these countries
Andorra, France, French Guiana, French Polynesia, Monaco, Portugal, Spain, Switzerland
---
---