What's New on Netflix now has MORE REGIONS
Is
The Outlaws

on Netflix in South Korea?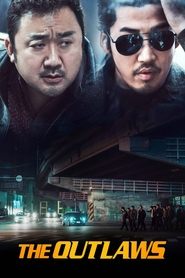 Yes you can watch The Outlaws (2017) in South Korea, but not without unlocking it.
Did you know that Netflix has movies and shows in their catalogue that they hide from us here in South Korea?
Thousands of them! The Outlaws is one of them.
And did you know there are now ways to unlock those titles so you can watch them?
Read on to learn how. We've got steps, instructions, and the links you need.
---
The Outlaws
2017
In Chinatown, law and order is turned upside down when a trio of feral Chinese gangsters arrive, start terrorizing civilians, and usurping territory. The beleaguered local gangsters team up with the police, lead by the badass loose cannon Ma Seok-do, to bring them down. Based on a true story.
Genres
Actors
Yoon Byung-hee, Ma Dong-seok, Yoon Kyesang, Jo Jae-yoon, Gwi-hwa Choi, Jin-ah Bae, Jin-Woong Bae
Directors
Yoon-Seong Kang
Where to watch The Outlaws in South Korea
Netflix has The Outlaws available in other countries around the world, but hides it from subscribers in South Korea.
Unlocking it is simple, although it does require a subscription to a 3rd-party service.
Unlock The Outlaws in South Korea
The Outlaws can be streamed on Netflix in these countries
Hong Kong, Japan
---
---