What's New on Netflix now has MORE REGIONS
Is
Brad's Status

on Netflix in South Korea?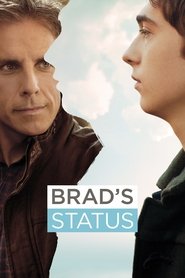 Yes you can watch Brad's Status (2017) in South Korea, but not without unlocking it.
Did you know that Netflix has movies and shows in their catalogue that they hide from us here in South Korea?
Thousands of them! Brad's Status is one of them.
And did you know there are now ways to unlock those titles so you can watch them?
Read on to learn how. We've got steps, instructions, and the links you need.
---
Brad's Status
2017
Although Brad has a satisfying career, a sweet wife and a comfortable life in suburban Sacramento, things aren't quite what he imagined during his college glory days. When he accompanies his musical prodigy son on a university tour, he can't help comparing his life with those of his four best college friends who seemingly have more wealthy and glamorous lives. But when circumstances force him to reconnect with his former friends, Brad begins to question whether he has really failed or if their lives are actually more flawed than they appear.
Genres
Actors
Ben Stiller, Austin Abrams, Jenna Fischer, Michael Sheen
Directors
Mike White
Where to watch Brad's Status in South Korea
Netflix has Brad's Status available in other countries around the world, but hides it from subscribers in South Korea.
Unlocking it is simple, although it does require a subscription to a 3rd-party service.
Unlock Brad's Status in South Korea
Brad's Status can be streamed on Netflix in these countries
Malaysia, Philippines, Singapore
---
---