What's New on Netflix now has MORE REGIONS
Is
The Liar and His Lover

on Netflix in Turkey?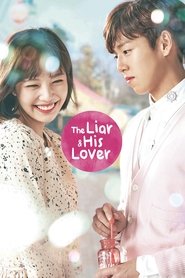 Sorry The Liar and His Lover (2017) is not available in Turkey and it can't be unlocked.
Did you know you can unlock many other movies and shows that Netflix hides from us here in Turkey?
Thousands of them!
Since The Liar and His Lover isn't available, do you want to see what other movies you can unlock and watch right now?
Read on to learn how. We've got steps, instructions, and the links you need.
---
The Liar and His Lover
2017
Kang Han-Kyeol is a great yet sullen composer who becomes inspired by the voices of others and keeps his identity secret from people. He meets Yoon So-Rim, a high school student who possesses beautiful singing, whilst under his secret identity, and she falls in love with him. Adaptation of the manga by Kotomi Aoki under the same name, which has been running since 2009.
Genres
Actors
Jang Ki-Yong, Hyun-Woo Lee, Soo-Young Park, Lee Jung-Jin, Seo-won Lee, Seo-Young Hong, Ji-Young Park, Min-su Choi, Yu-lim Jeon, Song Kang
Seasons
Episode
Release Date
Watch Now
1: Don't Be Scared
2017-03-20
not available
Han Gyeol, otherwise known as K, is a genius producer who creates songs for Crude Play, the most popular band in the country. To Han Gyeol, everything from the smallest noise to a random encounter becomes an inspiration for his music. One day, he borrows someone's phone to capture a moment of inspiration. Little did he know, this action leads him to the sound he's been seeking all his life.
2: Why Did You Lie to Me?
2017-03-21
not available
So Rim and Han Gyeol cross paths once again. This time, So Rim decides to tell him what's been on her mind ever since she met him. However, all Han Gyeol cares about is deleting the recording So Rim has on her phone. Without knowing Han Gyeol's intentions, So Rim goes on to record a song by adding the lyrics to the melody Han Gyeol came up with.
3: Don't Doubt Your Voice
2017-03-27
not available
Han Gyeol listens to the song recorded by So Rim and is instantly attracted to her captivating voice, which makes him go on a search to find the owner of that voice. Meanwhile, Mr. Bong creates an opportunity for So Rim to let her talent shine. With the help from her teacher, So Rim is given a chance to audition for Sole Music.
4: I Want You to Sing My Song
2017-03-28
not available
So Rim officially becomes a trainee at Sole Music along with her two friends. Everyone who hears So Rim's singing is eager to nurture her talent, including Chan Young and Jin Hyuk. Meanwhile, Han Gyeol asks So Rim to sing the song he wrote with the inspirations he got from hearing her voice.
5: You're Pretty Too
2017-04-03
not available
So Rim tells Han Gyeol that she can't sing his song due to the promise she made with Chan Young. Han Gyeol is frustrated as he doesn't understand what she means. Meanwhile, Chan Young gets anxious as he is worried that Han Gyeol might take So Rim away from him.
6: Betrayal and Love
2017-04-04
not available
So Rim finds out the truth behind Han Gyeol's song. She is devastated by the fact that he was thinking of someone else when he made the song. Han Gyeol is ever so worried that So Rim would get hurt from his lies. So Rim's band gets to perform on stage for an audition program, but Han Gyeol does not want to see her get crushed by being publicly shamed.
7: Making a Debut
2017-04-10
not available
Han Gyeol asks So Rim to sing for him officially. They go on a date where they learn more about each other. Chan Young shows interest and gives advices to the new group that's debuting. Meanwhile, a reporter gets suspicious of Crude Play's genuity.
8: The Debut Song
2017-04-11
not available
Mush and Co get to finalize their debut song with either Han Gyeol or Chan Young's. The tension rises as Han Gyeol and Chan Young compete for the debut song. Jin Hyuk suggests Han Gyeol to write a song for Yoo Na, but Han Gyeol hesitates. Meanwhile, In Woo visits Han Gyeol out of the blue.
9: Is This the End?
2017-04-17
not available
Mush and Co is focus on their practice as the debut nears. Their plans after their debut gets expose by someone unidentified. Jin Hyuk tells So Rim to end the relationship with Han Gyeol, but So Rim has a hard time doing so. She meets up with Han Gyeol to tell him how she feels about him.
10: After the Debut
2017-04-18
not available
So Rim and Han Gyeol finally go on a date, but their busy schedules doesn't allow them to have a proper one. Mush and Co and Chan Young go on a trip to build a stronger unity. Crude Play and Han Gyeol join the trip. Han Gyeol tries hard to have some alone time with So Rim during the trip.
11: The Scandal
2017-04-24
not available
Chan Young finds out that Han Gyeol and So Rim are seeing each other. He is worried and jealous thinking that Han Gyeol will take So Rim away from him. Meanwhile, a photo of So Rim and Chan Young goes viral online and they get caught up in a scandal.
12: Where Do I Belong?
2017-04-25
not available
Mush and Co perform on the stage of "Music Sketchbook" with a new song. Chan Young is furious when he finds out that Mr. Choi made that decision by himself. Crude Play members try to comfort Chan Young, but he still feels out of place.
13: Never Ending Scandals
2017-05-01
not available
As Chan Young left the stage of "Music Sketchbook" without prior permission, a scandal breaks out. Mr. Choi has a difficult time persuading Ms. Yoo as scandal after scandal breaks out. Crude Play gets into trouble that seems to have no way out.
14: The Accident
2017-05-02
not available
In Ho gets in an accident and the live session of Crude Play gets canceled. Ms. Yoo wants to get rid of Sole Music as Crude Play seems to be struggling with their career. Meanwhile, Han Gyeol deeply worries about In Ho, and So Rim stays beside Han Gyeol to cheer him up.
15: Press Conference
2017-05-08
not available
Only after Han Gyeol finds out that In Ho got himself into the accident on purpose not to ruin the team, Ms. Yoo demands Crude Play to hold a press conference to deny the rumor. However, the members decide to stop covering their lies with another lies and to admit fake playing.
16: Restart
2017-05-09
not available
Ms. Yoo gets furious as Crude Play ignores her offer and admits to fake playing. She fires Mr. Choi and tells them she'll file a lawsuit, but Han Gyeol offers a deal to change her mind. At the end, Crude Play gets to play the music they want and not lie to the public anymore.
---
---