What's New on Netflix now has MORE REGIONS
Is
Men on a Mission

on Netflix in Uganda?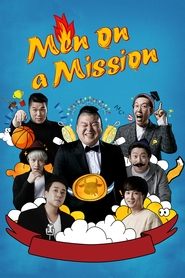 Yes you can watch Men on a Mission (2015) in Uganda, but not without unlocking it.
Did you know that Netflix has movies and shows in their catalogue that they hide from us here in Uganda?
Thousands of them! Men on a Mission is one of them.
And did you know there are now ways to unlock those titles so you can watch them?
Read on to learn how. We've got steps, instructions, and the links you need.
---
Men on a Mission
2015
Male celebs play make-believe as high schoolers, welcoming star transfer students every week and engaging in battles of witty humor and slapstick.
Genres
Where to watch Men on a Mission in Uganda
Netflix has Men on a Mission available in other countries around the world, but hides it from subscribers in Uganda.
Unlocking it is simple, although it does require a subscription to a 3rd-party service.
Unlock Men on a Mission in Uganda
Men on a Mission can be streamed on Netflix in these countries
South Korea
Seasons
Episode
Release Date
Watch Now
1: Pilot
2015-12-05
unlockable
Synopsis not available
2: Using the Senses
2015-12-12
unlockable
Synopsis not available
3: Winter
2015-12-19
unlockable
Synopsis not available
4: End of the Year Party's Special
2015-12-26
unlockable
Synopsis not available
5: Jang Hang-jun, Jung Hyung-jin (1)
2016-01-02
unlockable
Synopsis not available
6: Jang Hang-jun, Jung Hyung-jin (2)
2016-01-09
unlockable
Synopsis not available
7: Episode 7
2016-01-16
unlockable
Synopsis not available
8: Sol Bi, Hong Jin-ho
2016-01-23
unlockable
Synopsis not available
9: Shin Dong-woo, Lee Soo-min
2016-01-30
unlockable
Synopsis not available
10: Seollal Special
2016-02-06
unlockable
Synopsis not available
11: Lee Guk-joo, Kim Ji-min, Lady Jane, Jo Young-gu
2016-02-13
unlockable
Synopsis not available
12: Special Guests: 100 citizens from Ilsan
2016-02-20
unlockable
Synopsis not available
13: Episode 13
2016-02-27
unlockable
Synopsis not available
14: Oh Sang-jin, Lee Chun-soo
2016-03-05
unlockable
Synopsis not available
15: Kim Heung-gook, Kim Kyung-sik
2016-03-12
unlockable
Synopsis not available
16: Joo Young-hoon, Kim Su-ro, Cosmic Girls
2016-03-19
unlockable
Synopsis not available
17: Sol Bi, Hong Jin-young, Hello Venus
2016-03-26
unlockable
Synopsis not available
18: Eun Ji-won, Kang Kyun-sung
2016-04-02
unlockable
Synopsis not available
19: Kang Ye-won
2016-04-09
unlockable
Synopsis not available
20: Shin So-yul
2016-04-16
unlockable
Synopsis not available
21: Red Velvet
2016-04-23
not available
Synopsis not available
22: Jun Hyo-seong (Secret), Kyungri (Nine Muses)
2016-04-30
not available
Synopsis not available
23: Knowing Girls (I.O.I)
2016-05-07
not available
Synopsis not available
24: Han Chae-ah
2016-05-14
not available
Synopsis not available
25: Sunny (Girls' Generation), Andy (Shinhwa)
2016-05-21
not available
Synopsis not available
26: Joon Park, Lee Soo-min
2016-05-28
not available
Synopsis not available
27: Twice
2016-06-04
not available
Synopsis not available
28: Jeon So-min
2016-06-11
not available
Synopsis not available
29: Irene (Red Velvet), Kim Jong-hyun (Shinee)
2016-06-18
not available
Synopsis not available
30: Jeon Hye-bin
2016-06-25
not available
Synopsis not available
31: Seo In-young, Jessi, Kim Jong-min
2016-07-02
not available
Synopsis not available
32: Sistar
2016-07-09
not available
Synopsis not available
33: Kim Shin-young, Jun Hyun-moo
2016-07-16
not available
Synopsis not available
34: Brothers Club VS Sisters Club (Lovelyz)
2016-07-23
not available
Synopsis not available
35: Tak Jae-hoon, Lee Soo-min
2016-07-30
not available
Synopsis not available
36: Kim Joon-ho, Baek Ji-young
2016-08-06
not available
Synopsis not available
37: Im Soo-hyang, Lee Kyu-han
2016-08-13
not available
Synopsis not available
38: GFriend
2016-08-20
not available
Synopsis not available
39: Kim Jin-kyung, Sung Hoon
2016-08-27
not available
Synopsis not available
40: Im Chang-jung, Solbin (Laboum)
2016-09-03
not available
Synopsis not available
41: Chuseok Special (1)
2016-09-10
not available
Synopsis not available
42: Chuseok Special (2)
2016-09-17
not available
Synopsis not available
43: Gain (Brown Eyed Girls), Ji Soo
2016-09-24
not available
Synopsis not available
44: Girl Group Laboratory (DIA)
2016-10-01
not available
Synopsis not available
45: Lee Si-young
2016-10-08
not available
Synopsis not available
46: Infinite
2016-10-15
not available
Synopsis not available
47: Kyuhyun (Super Junior), Hwang Woo-seul hye
2016-10-22
not available
Synopsis not available
48: Davichi, Kangta
2016-10-29
not available
Synopsis not available
49: Choo Sung-hoon, Yuri (Girls' Generation)
2016-11-05
not available
Synopsis not available
50: Shinee
2016-11-12
not available
Synopsis not available
51: Duet Project: Universe Cowards
2016-11-19
not available
Synopsis not available
52: Jin Se-yeon
2016-11-26
not available
Synopsis not available
53: I.O.I
2016-12-03
not available
Synopsis not available
54: Chun Jung-myung, Han Seung-yeon
2016-12-10
not available
Synopsis not available
55: Mamamoo, Heo Kyung-hwan
2016-12-17
not available
Synopsis not available
56: Christmas Special
2016-12-24
not available
Synopsis not available
57: AOA
2017-01-07
not available
Synopsis not available
58: Rain, Hani (EXID)
2017-01-14
not available
Synopsis not available
59: Ultimate High School Matchup (Cosmic Girls)
2017-01-21
not available
Synopsis not available
60: Seollal Special
2017-01-28
not available
Synopsis not available
61: Jo Woo-jong, Jung So-min
2017-02-04
not available
Synopsis not available
62: Super Junior (Leeteuk, Shindong)
2017-02-11
not available
Synopsis not available
63: Seohyun (Girls' Generation), Lee Joon
2017-02-18
not available
Synopsis not available
64: Kang Ye-won, Han Chae-ah
2017-02-25
not available
Synopsis not available
65: Seo Ye-ji, Oh Ji-ho
2017-03-04
not available
Synopsis not available
66: Kim Hee-sun
2017-03-11
not available
Synopsis not available
67: Henry (Super Junior-M), Han Eun-jung
2017-03-18
not available
Synopsis not available
68: Girl's Day
2017-03-25
not available
Synopsis not available
69: Lee Kyung-kyu
2017-04-01
not available
Synopsis not available
70: Jung Joon-young, Lee Sun-bin
2017-04-08
not available
Synopsis not available
71: Promise fulfillment for achieved 5% ratings
2017-04-15
not available
Synopsis not available
72: Park Sung-woong, Chae Jung-an
2017-04-22
not available
Synopsis not available
73: Ock Joo-hyun, Yoon Jong-shin
2017-04-29
not available
Synopsis not available
74: BtoB
2017-05-06
not available
Synopsis not available
75: Psy
2017-05-13
not available
Synopsis not available
76: Twice
2017-05-20
not available
Synopsis not available
77: Oh Hyun-kyung, DinDin
2017-05-27
not available
Synopsis not available
78: Lee Soo-kyung, Lee Hong-gi
2017-06-03
not available
Synopsis not available
79: Kim Ok-bin
2017-06-10
not available
Synopsis not available
80: Kim So-eun, John Park, Hwang Chi-yeul
2017-06-17
not available
Synopsis not available
81: Apink
2017-06-24
not available
Synopsis not available
82: Minzy, Han Chae-young
2017-07-01
not available
Synopsis not available
83: Jung Yong-hwa (CNBLUE), Zico (Block B)
2017-07-08
not available
Synopsis not available
84: Red Velvet
2017-07-15
not available
Synopsis not available
85: EXO
2017-07-22
not available
Synopsis not available
86: Kim Jong-kook, Lee Jong-hyuk
2017-07-29
not available
Synopsis not available
87: Black Pink
2017-08-05
not available
Synopsis not available
88: Girls' Generation (1)
2017-08-12
not available
Synopsis not available
89: Girls' Generation (2)
2017-08-19
not available
Synopsis not available
90: Taeyang (Big Bang), Song Min-ho (Winner)
2017-08-26
not available
Synopsis not available
91: Yoo Jun-sang, Jang Yun-jeong
2017-09-02
not available
Synopsis not available
92: Hyuna, JR (NU'EST), Park Sung-kwang
2017-09-09
not available
Synopsis not available
93: B1A4
2017-09-16
not available
Synopsis not available
94: BTS
2017-09-23
not available
Synopsis not available
95: Chuseok Special (1)
2017-09-30
not available
Synopsis not available
96: Chuseok Special (2)
2017-10-07
not available
Synopsis not available
97: TVXQ
2017-10-14
not available
Synopsis not available
98: Yoon Jung-soo, Ha Yeon-soo
2017-10-21
not available
Synopsis not available
99: Lee Ha-nui
2017-10-28
not available
Synopsis not available
100: Super Junior (Leeteuk, Yesung, Shindong, Eunhyuk, Donghae)
2017-11-04
not available
Synopsis not available
101: Han Hye-jin, Lee Si-eon
2017-11-11
not available
Synopsis not available
102: Sung Dong-il, Goo Hara
2017-11-18
not available
Synopsis not available
103: Jin Goo, Go Joon-hee
2017-11-25
not available
Synopsis not available
104: Jang Yoon-ju, Sunmi
2017-12-02
not available
Synopsis not available
105: Yoon Se-ah, Junho (2PM)
2017-12-09
not available
Synopsis not available
106: Sechs Kies
2017-12-16
not available
Synopsis not available
107: End Of The Year Special
2017-12-23
not available
Special EP: "Question Solving Picnic 1" Special Guests: Oh My Girl
108: Oh My Girl
2017-12-30
not available
End Of The Year Special Special EP: "Question Solving Picnic 2"
109: Uhm Jung-hwa
2018-01-06
not available
Synopsis not available
110: Hong Seok-cheon, Jang Seo-hee
2018-01-13
not available
Synopsis not available
111: Lee Sang-yeob, BoA
2018-01-20
not available
Synopsis not available
112: Lee Da-hee, Han Hyun-min
2018-01-27
not available
Synopsis not available
113: Seungri (Big Bang), iKON
2018-02-03
not available
Synopsis not available
114: Music Video Special - Part 1. Song Eun-yi, Yoo Se-yoon, Hong Jin-young
2018-02-10
not available
Synopsis not available
115: Music Video Special - Part 2. Song Eun-yi, Yoo Se-yoon, Hong Jin-young
2018-02-17
not available
Synopsis not available
116: Park Se-young, Jung Hye-sung
2018-02-24
not available
Synopsis not available
117: Ahn So-hee, Boom
2018-03-03
not available
Synopsis not available
118: Park Jin-young, GOT7
2018-03-10
not available
Synopsis not available
119: Kang Han-na, Wheesung
2018-03-17
not available
Synopsis not available
120: Song Ji-hyo, Lee El
2018-03-24
not available
Synopsis not available
121: Lee Seung-Hoon, Kim Min-seok, Chung Jae-won
2018-03-31
not available
Synopsis not available
122: Wanna One
2018-04-07
not available
Synopsis not available
123: Mun Se-yun, Yu Min-sang
2018-04-14
not available
Synopsis not available
124: Lee Seung-gi
2018-04-21
not available
Synopsis not available
125: Ji Sang-ryeol, Jo Bo-ah
2018-04-28
not available
Synopsis not available
126: Song So-hee, MC Gree
2018-05-05
not available
Synopsis not available
127: Yoo Byung-jae, WINNER
2018-05-12
not available
Synopsis not available
128: Hwangbo, Hyoyeon, Hwasa, Dayoung
2018-05-19
not available
Synopsis not available
129: So Yoo-jin, Sam Okyere
2018-05-26
not available
Synopsis not available
130: Kim Shin-young, Jimin, Seolhyun
2018-06-02
not available
Synopsis not available
131: Go Ah-ra, INFINITE's L
2018-06-09
not available
Synopsis not available
132: Jang Do-yeon, SHINee (Key, Minho)
2018-06-16
not available
Synopsis not available
133: Noh Sa-yeon, Haha
2018-06-23
not available
Synopsis not available
134: Apink
2018-06-30
not available
Synopsis not available
135: Bora, Nara, JooE, Yeon Woo
2018-07-07
not available
Synopsis not available
136: DJ Koo, Eunhyuk, Taemin, Shownu
2018-07-14
not available
Synopsis not available
137: Im Soo-hyang, Cha Eun-woo
2018-07-21
not available
Synopsis not available
138: Kim Dong-hyun, ZICO
2018-07-28
not available
Synopsis not available
139: Red Velvet
2018-08-04
not available
Synopsis not available
140: Jung Sang-hoon, Son Dam-bi
2018-08-11
not available
Synopsis not available
141: Joon Park, BamBam, Lucas, Yuqi
2018-08-18
not available
Synopsis not available
142: Yoon Do-hyun, Ha Hyun-woo
2018-08-25
not available
Synopsis not available
143: Roo'ra
2018-09-01
not available
Synopsis not available
144: Song Kyung-a, Hyorin, Yura, Lee Mi-joo
2018-09-08
not available
Synopsis not available
145: Kim Sung-ryung, K-Will
2018-09-15
not available
Synopsis not available
146: Lee Manki, Hong Yoon-hwa, Sayuri
2018-09-22
not available
Synopsis not available
147: Lee Manki, Hong Yoon-hwa, Sayuri - Part 2
2018-09-29
not available
Synopsis not available
148: Park Joo-mi, Park Sung-kwang
2018-10-06
not available
Synopsis not available
149: Hong Jin-kyeong, Nam Chang-hie, Yoon Sung-ho, Kim In-Suk
2018-10-13
not available
Synopsis not available
150: IU, Lee Joon-gi
2018-10-20
not available
Synopsis not available
151: IU, Lee Joon-gi Part II
2018-10-27
not available
Synopsis not available
152: Twice
2018-11-03
not available
Synopsis not available
153: On Joo-wan, Lee Sang-yeob, Kim Sae-ron, Lee Su-hyun
2018-11-10
not available
Synopsis not available
154: Celeb Five
2018-11-17
not available
Synopsis not available
155: Kim Yoo-jung, Yoon Kyun-sang
2018-11-24
not available
Synopsis not available
156: Wanna One
2018-12-01
not available
Synopsis not available
157: EXID
2018-12-08
not available
This week's guest star Knowing Brothers episode 157 (December 8, 2018) is EXID
158: Kim Bum-soo and Gummy
2018-12-15
not available
The cast takes questions sent in from viewers and tries to answer them best to their abilities, through dialogue or through experimentation.
159: EXO
2018-12-22
not available
Synopsis not available
160: The Closing Ceremony of 2018
2018-12-29
not available
Synopsis not available
161: Park Sung-woong, Ra Mi-ran, Jin-young
2019-01-05
not available
Synopsis not available
162: Kwang Hee and P.O
2019-01-12
not available
Synopsis not available
163: Lee Yu Ri
2019-01-19
not available
Synopsis not available
164: Moon Hee-Joon, Sam Hammington, Don Spike, Tae Hang-Ho
2019-01-26
not available
Synopsis not available
165: Don Spike, Sam Hammington, Tae Hang-ho, Park Mi-sun, Yoon Jung-soo, Hong Hyun-hee, Hong Yoon-hwa
2019-02-02
not available
Synopsis not available
166: Kim Seo-hyung, Oh Na-ra
2019-02-09
not available
Synopsis not available
167: Lee Beom-soo, Rain
2019-02-16
not available
Synopsis not available
168: Koyote
2019-02-23
not available
Synopsis not available
169: Brave HongCha (Hong Kyung-min, Cha Tae-hyun), Samuel
2019-03-02
not available
Synopsis not available
170: Kim Bo-sung, Kim Soo-yong
2019-03-09
not available
Synopsis not available
171: Defconn, Jeong Hyeong-don
2019-03-16
not available
Synopsis not available
172: In Gyo-jin, So Yi-hyun
2019-03-23
not available
Synopsis not available
173: Lee Hee-jin, Hyomin (T-ara), Seunghee (Oh My Girl), Sejeong (Gugudan)
2019-03-30
not available
Synopsis not available
174: Norazo, UV
2019-04-06
not available
Synopsis not available
175: Choi Soo-jong, Uee
2019-04-13
not available
Synopsis not available
176: Mamamoo
2019-04-20
not available
Synopsis not available
177: Kim Wan-sun, Bada (S.E.S.), Soyou, Kei (Lovelyz)
2019-04-27
not available
Synopsis not available
178: IZ*ONE
2019-05-04
not available
Synopsis not available
179: Jeong Young-ju, Go Jun, Ahn Chang-hwan
2019-05-11
not available
Synopsis not available
180: Davichi, Jang Sung-kyu
2019-05-18
not available
Synopsis not available
181: Kyuhyun (Super Junior), Jung Eun-ji (Apink)
2019-05-25
not available
Synopsis not available
182: Jang Hyun-sung, Lee Jun-hyeok, Namkoong Min
2019-06-01
not available
Synopsis not available
183: AKMU, Jeon So-mi
2019-06-08
not available
Synopsis not available
184: Im Won-hee, Lee Elijah, Kim Dong-jun (ZE:A)
2019-06-15
not available
Synopsis not available
185: Jang Yoon-jeong, Kim Hwan
2019-06-22
not available
Synopsis not available
186: Jun Hyun-moo, Kang Ji-young
2019-06-29
not available
Synopsis not available
187: Special EP: "Brother School First Field Trip" I
2019-07-06
not available
Synopsis not available
188: Special EP: "Brother School First Field Trip" II with ITZY
2019-07-13
not available
Synopsis not available
189: Yang Joon-hyuk, Lee Bong-ju, Jin Jong-oh
2019-07-20
not available
Synopsis not available
190: Jo Jung-suk, Yoona (Girls' Generation)
2019-07-27
not available
Synopsis not available
191: Jeong Jun-ha, Lee Ji-hoon, Tei
2019-08-03
not available
Synopsis not available
192: Seventeen
2019-08-10
not available
Synopsis not available
193: Hwang Je-sung, Lee Yong-jin, Lee Jin-ho
2019-08-17
not available
Synopsis not available
194: Lee Yeon-bok, Kang Hyung-wook
2019-08-24
not available
Synopsis not available
195: Park Ho-san, Gong Seung-yeon, Kim Min-jae, Park Ji-hoon
2019-08-31
not available
Synopsis not available
196: Jang Yoon-ju, Irene Kim, Joy (Red Velvet)
2019-09-07
not available
Synopsis not available
197: Pak Se-ri, Lee Sang-hwa
2019-09-21
not available
Synopsis not available
198: Autumn Sports Festival Special
2019-09-28
not available
Synopsis not available
199: Baek Ji-young, g.o.d (Son Ho-young, Kim Tae-woo)
2019-10-05
not available
Synopsis not available
200: Super Junior
2019-10-12
not available
Synopsis not available
201: Celeb Five
2019-10-19
not available
Synopsis not available
202: Brown Eyed Girls
2019-10-26
not available
Synopsis not available
203: Kwon Sang-woo, Kim Hee-won, Kim Sung-kyun, Heo Sung-tae
2019-11-02
not available
Synopsis not available
204: Hyuna, Dawn
2019-11-09
not available
Synopsis not available
205: Lee So-ra, DinDin
2019-11-16
not available
Synopsis not available
206: AOA
2019-11-23
not available
Synopsis not available
207: Park Jin-young, Twice (Nayeon, Dahyun)
2019-11-30
not available
Synopsis not available
208: EXO (Suho, Baekhyun, Chen, Chanyeol, Kai, Sehun)
2019-12-07
not available
Synopsis not available
209: Ji Suk-jin, Park Jung-ah
2019-12-14
not available
Synopsis not available
210: Lee Dong-gook, Lee Si-an
2019-12-21
not available
Synopsis not available
211: 2019 Knowing Bros Awards (no guests)
2019-12-28
not available
Synopsis not available
212: Kim Hye-yoon, SF9 (Rowoon, Chani), Bona (Cosmic Girls), Kim Kang-hoon
2020-01-04
not available
Synopsis not available
213: Ahn Jae-hong, Kang So-ra, Kim Sung-oh, Jeon
2020-01-11
not available
Ahn Jae-hong, Kang So-ra, Kim Sung-oh, Jeon
214: Bae Jung-nam, Choi Yeo-jin
2020-01-18
not available
Synopsis not available
215: Jin Seo-yeon, Sooyoung (Girls' Generation)
2020-02-01
not available
Synopsis not available
216: Kangnam, Lee Yi-kyung and Kim Sung-kyu (Infinite)
2020-02-08
not available
Synopsis not available
217: Han Hye-yeon, Heo Ji-woong
2020-02-15
not available
Synopsis not available
218: Bae Jong-ok, Shin Hye-sun
2020-02-22
not available
Synopsis not available
219: Hur Jae, Lee Hyung-taik, Kim Byung-hyun
2020-02-29
not available
Synopsis not available
220: Kim Sung-ryung, Park Shin-hye, Jeon Jong-seo
2020-03-07
not available
Synopsis not available
221: Song Ji-hyo, Kim Mu-yeol
2020-03-14
not available
Synopsis not available
222: Kim Hee-won, Kwak Do-won, Kim Dae-myung
2020-03-21
not available
Synopsis not available
223: Kim Jun-hyun, Hong Hyun-hee, Ravi (VIXX), Seungkwan (Seventeen)
2020-03-28
not available
Synopsis not available
224: Wooyoung (2PM), Jo Kwon (2AM), Mino (Winner), P.O (Block B)
2020-04-04
not available
Synopsis not available
225: Song Ga-in, Hong Ja
2020-04-11
not available
Synopsis not available
226: Song Eun-i, Lee Ji-hye, Narsha (Brown Eyed Girls), YOYOMI, Loona (Yves, Chuu, Heejin)
2020-04-18
not available
Synopsis not available
227: Oh My Girl
2020-04-25
not available
Synopsis not available
228: Kim Tae-yeon, Na Ha-eun, Hong Jam-eon, Hong Hwa-cheol
2020-05-02
not available
Synopsis not available
229: Mr. Trot Pt. 1
2020-05-09
not available
Synopsis not available
230: Mr. Trot Pt. 2
2020-05-16
not available
Synopsis not available
231: Mr. Trot Pt. 3
2020-05-23
not available
Synopsis not available
232: Park Ha-na, Ahn Bo-hyun, Lee Hak-joo
2020-05-30
not available
Synopsis not available
233: Ahn Hyun-mo, Shin A-young, Kim Min-ah
2020-06-06
not available
Synopsis not available
234: Son Dam-bi, Jung Chan-sung, Lim Seul-ong (2AM)
2020-06-13
not available
Synopsis not available
235: Lee Yoo-ri, Lee Bong-geun
2020-06-20
not available
Synopsis not available
236: Oh Man-seok, Kim Jun-ho, Park Young-jin
2020-06-27
not available
Synopsis not available
237: Kim Min-joon, Song Jong-ho, Son Ho-jun, Koo Ja-sung
2020-07-04
not available
Synopsis not available
238: Sunmi, Zico (Block B), Monsta X (Shownu, Joohoney)
2020-07-11
not available
Synopsis not available
239: Kim Yeon-koung
2020-07-18
not available
Synopsis not available
240: Sung Si-kyung, BoA
2020-07-25
not available
Synopsis not available
241: Kim Soo-mi, Tak Jae-hoon
2020-08-01
not available
Synopsis not available
242: Uhm Jung-hwa, Park Sung-woong, Lee Sang-yoon, Lee Sun-bin
2020-08-08
not available
Synopsis not available
243: Lee Joon, Jung Yong-hwa (CNBLUE), Lee Jin-hyuk (UP10TION), Jeong Se-woon
2020-08-15
not available
Synopsis not available
244: Park Joon-hyung, Ham So-won, Kim Ji-hye, Chen Hua
2020-08-22
not available
Synopsis not available
245: SuperM
2020-08-29
not available
Synopsis not available
246: Kim Ha-neul, Yoon Sang-hyun, Lee Do-hyun
2020-09-05
not available
Synopsis not available
247: Go Kyung-pyo, Seohyun (Girls' Generation)
2020-09-12
not available
Synopsis not available
248: Oh Yoon-ah, Lee Cho-hee, Lee Sang-yi, Ki Do-hoon
2020-09-19
not available
Synopsis not available
249: Hwang Shin-hye, Jeon In-hwa
2020-09-26
not available
Synopsis not available
250: Kim Ji-seok, Ha Seok-jin and Park Kyung (Block B)
2020-10-10
not available
Synopsis not available
251: Blackpink
2020-10-17
not available
Synopsis not available
252: Seventeen
2020-10-24
not available
Synopsis not available
253: 1st Brother School Girl Group Battle
2020-10-31
not available
Synopsis not available
254: Hong Hyun-hee, Kang Jae-joon, Lee Eun-young, Jason
2020-11-07
not available
Synopsis not available
255: Kim Seung-woo, Lee Tae-ran, Go Soo-hee
2020-11-14
not available
Synopsis not available
256: Kim Kwang-hyun and Hong Sung-heon
2020-11-21
not available
Synopsis not available
257: Yoo Jun-sang, Jo Byung-gyu, Sejeong (Gugudan)
2020-11-28
not available
Synopsis not available
258: Yuri (Girls' Generation), Park So-dam, Chae Soo-bin
2020-12-05
not available
Synopsis not available
259: Super Junior
2020-12-12
not available
Synopsis not available
260: Ji Chang-wook, Kim Min-seok, Ryu Kyung-soo
2020-12-19
not available
Synopsis not available
261: Weki Meki
2020-12-26
not available
Synopsis not available
262: Park Jin-young, Rain
2021-01-02
not available
Synopsis not available
263: Moon So-ri, Kim Sun-young, Jang Yoon-ju
2021-01-09
not available
Synopsis not available
264: U-Know Yunho (TVXQ), DinDin
2021-01-16
not available
Synopsis not available
265: Joo Won, Ivy and Park Jun-myun
2021-01-23
not available
Synopsis not available
266: Eum Moon-suk, Kim Young-kwang, Choi Kang-hee
2021-01-30
not available
Synopsis not available
267: Kim Eung Su, Lee Jin Ho
2021-02-06
not available
Synopsis not available
268: Shinee
2021-02-20
not available
Synopsis not available
269: Lee Seung-yoon, Jung Hong-il, Lee Mu-jin, Sojung (Ladies' Code)
2021-02-27
not available
Synopsis not available
270: Do Kyung-wan, Tiffany Young (Girls' Generation)
2021-03-06
not available
Synopsis not available
271: Kim Dae-hee, Jang Dong-min, Yoo Sang-moo
2021-03-13
not available
Synopsis not available
272: Hyeri (Girl's Day), Rosé (Blackpink)
2021-03-20
not available
Synopsis not available
273: Yang Ji-eun, Hong Ji-yun, Kim Da-hyun, Kim Tae-yeon, Kim Eui-young, Byeol Sa-rang, Eun Ga-eun
2021-03-27
not available
Synopsis not available
274: Brave Girls
2021-04-03
not available
Synopsis not available
275: Choi Yang-rak, Paeng Hyun-sook
2021-04-10
not available
Synopsis not available
276: Jang Ye-won, Lee Hye-sung, Astro (Cha Eun-woo, Moon Bin)
2021-04-17
not available
Synopsis not available
277: Highligh
2021-04-24
not available
Synopsis not available
278: ITZY
2021-05-01
not available
Special Guest: Shindong (Super Junior)
279: Knowing Bros Children's Song Project for Children's Day
2021-05-08
not available
Synopsis not available
280: Hyun Young, Lee Soo-young, Ayumi
2021-05-15
not available
Synopsis not available
281: Swings, Lee Hong-gi (F.T. Island), Heize
2021-05-22
not available
Synopsis not available
282: Bros High School Dormitory (1)
2021-05-29
not available
Synopsis not available
283: Bros High School Dormitory (2) with Aespa
2021-06-05
not available
Special EP: "Bros High School Dormitory" Special Guests: Shindong (Super Junior), Defconn
284: Chae Jung-an, Kim Ji-seok, Jung So-min
2021-06-12
not available
Synopsis not available
285: Kim Ki-bang, Tae Hang-ho, Lee Ho-cheol
2021-06-19
not available
Synopsis not available
286: Go Doo-shim, Ji Hyun-woo
2021-06-26
not available
Synopsis not available
287: 2PM
2021-07-03
not available
Special Guest: Shindong (Super Junior)
288: T-ara
2021-07-10
not available
Synopsis not available
289: Shinhwa (Jun Jin, Andy), Baby V.O.X (Kan Mi-youn, Yoon Eun-hye)
2021-07-17
not available
Synopsis not available
290: Seol Woon-do, Lee Kyung-sil, Jo Hye-ryun
2021-07-24
not available
Synopsis not available
291: Park Jun-gyu, Park Dong-bin, Ahn Jae-mo, Lee Jin-ho
2021-07-31
not available
Synopsis not available
292: Kim Jung-min, KCM
2021-08-07
not available
Synopsis not available
293: Kim Jung-hwan, Gu Bon-gil, Kim Jun-ho, Oh Sang-uk (1)
2021-08-14
not available
Synopsis not available
294: Kim Jung-hwan, Gu Bon-gil, Kim Jun-ho, Oh Sang-uk (2)
2021-08-21
not available
Synopsis not available
295: Jeong Jun-ha, CL
2021-08-28
not available
Synopsis not available
296: Oh Jong-hyuk, Choi Young-jae, Park Goon
2021-09-04
not available
Synopsis not available
297: Lee Hyun-yi, Irene Kim, Jung Hyuk
2021-09-11
not available
Synopsis not available
298: Simon Dominic, Gray, Code Kunst, Lee Hi
2021-09-18
not available
Synopsis not available
299: Park Jeong-min, Yoona (Girls' Generation)
2021-09-25
not available
Synopsis not available
300: Young Tak, Lee Chan-won, Super Junior-D&E (1)
2021-10-02
not available
Synopsis not available
301: Young Tak, Lee Chan-won, Super Junior-D&E (2)
2021-10-09
not available
Synopsis not available
302: Choi Ye-bin, Jin Ji-hee, Kim Hyun-soo
2021-10-16
not available
Synopsis not available
303: Aespa
2021-10-23
not available
Synopsis not available
304: Squid Game
2021-10-30
not available
Synopsis not available
305: Men on a Mission Bros Cup 2021
2021-11-06
not available
Synopsis not available
306: The Brother School Festival Day
2021-11-13
not available
Synopsis not available
307: Street Woman Fighter (1)
2021-11-20
not available
Synopsis not available
308: Street Woman Fighter (2)
2021-11-27
not available
Synopsis not available
309: Lee Seung Gi and Kai
2021-12-04
not available
Synopsis not available
310: Lee Jong Beom and Lee Jung Hoo
2021-12-11
not available
Synopsis not available
311: Jaejae, Bibi, Choi Ye-na
2021-12-18
not available
Synopsis not available
312: Jung In, Ailee, Jung Dong-won
2021-12-25
not available
Synopsis not available
313: Park Mi-sun, Hyun Young, Soyou, Maria Elizabeth Leise, IVE
2022-01-01
not available
Synopsis not available
314: Im Si Wan, Park Yong Woo and Ko A Sung
2022-01-08
not available
Synopsis not available
315: Jeong Jin Woon, Lim Seul Ong, Jo Kwon and Lee Chang Min (2AM)
2022-01-15
not available
Synopsis not available
316: Freezia, Kang Ye Won, Lee Young Ji
2022-01-22
not available
Synopsis not available
317: 2022 Brother School New Year's Athletics Competition
2022-01-29
not available
Synopsis not available
318: Episode 318
2022-02-05
not available
Synopsis not available
319: Episode 319
2022-02-12
not available
Synopsis not available
320: Episode 320
2022-02-19
not available
Synopsis not available
321: Episode 321
2022-02-26
not available
Synopsis not available
Episode 322
not available
Synopsis not available
Episode 323
not available
Synopsis not available
Episode 324
not available
Synopsis not available
Episode 325
not available
Synopsis not available
Episode 326
not available
Synopsis not available
Episode 327
not available
Synopsis not available
Episode 328
not available
Synopsis not available
Episode 329
not available
Synopsis not available
330: PSY
2022-04-30
not available
Synopsis not available
Episode 331
not available
Synopsis not available
Episode 332
not available
Synopsis not available
Episode 333
not available
Synopsis not available
Episode 334
not available
Synopsis not available
Episode 335
not available
Synopsis not available
Episode 336
not available
Synopsis not available
Episode 337
not available
Synopsis not available
Episode 338
not available
Synopsis not available
Episode 339
not available
Synopsis not available
Episode 340
not available
Synopsis not available
Episode 341
not available
Synopsis not available
342: Lee Seung-yuop, Park Yong-taik, Shim Soo-chang, Yoo Hee-kwan
2022-07-23
not available
Synopsis not available
Episode 343
not available
Synopsis not available
Episode 344
not available
Synopsis not available
Episode 345
not available
Synopsis not available
Episode 346
not available
Synopsis not available
Episode 347
not available
Synopsis not available
Episode 348
not available
Synopsis not available
Episode 349
not available
Synopsis not available
350: Lee Su Ji, Chuu, Choi Ye Na (2)
2022-09-17
not available
Synopsis not available
Episode 351
not available
Synopsis not available
352: Crush, Jae-Jae and Bibi
2022-10-01
not available
Synopsis not available
353: Episode 353
2022-10-08
not available
Synopsis not available
Episode 354
not available
Synopsis not available
Episode 355
not available
Synopsis not available
Episode 356
not available
Synopsis not available
Episode 357
not available
Synopsis not available
Episode 358
not available
Synopsis not available
Episode 359
not available
Synopsis not available
Episode 360
not available
Synopsis not available
Episode 361
not available
Synopsis not available
Episode 362
not available
Synopsis not available
Episode 363
not available
Synopsis not available
Episode 364
not available
Synopsis not available
Episode 365
not available
Synopsis not available
Episode 366
not available
Synopsis not available
Episode 367
not available
Synopsis not available
Episode 368
not available
Synopsis not available
Episode 369
not available
Synopsis not available
Episode 370
not available
Synopsis not available
Episode 371
not available
Synopsis not available
Episode 372
not available
Synopsis not available
Episode 373
not available
Synopsis not available
Episode 374
not available
Synopsis not available
Episode 375
not available
Synopsis not available
Episode 376
not available
Synopsis not available
Episode 377
not available
Synopsis not available
Episode 378
not available
Synopsis not available
Episode 379
not available
Synopsis not available
Episode 380
not available
Synopsis not available
Episode 381
not available
Synopsis not available
Episode 382
not available
Synopsis not available
Episode 383
not available
Synopsis not available
Episode 384
not available
Synopsis not available
Episode 385
not available
Synopsis not available
Episode 386
not available
Synopsis not available
Episode 387
not available
Synopsis not available
Episode 388
not available
Synopsis not available
Episode 389
not available
Synopsis not available
Episode 390
not available
Synopsis not available
Episode 391
not available
Synopsis not available
Episode 392
not available
Synopsis not available
Episode 393
not available
Synopsis not available
Episode 394
not available
Synopsis not available
Episode 395
not available
Synopsis not available
Episode 396
not available
Synopsis not available
Episode 397
not available
Synopsis not available
Episode 398
not available
Synopsis not available
Episode 399
not available
Synopsis not available
Episode 400
not available
Synopsis not available
Episode 401
not available
Synopsis not available
Episode 402
not available
Synopsis not available
Episode 403
not available
Synopsis not available
Episode 404
not available
Synopsis not available
Episode 405
not available
Synopsis not available
Episode 406
not available
Synopsis not available
Episode 407
not available
Synopsis not available
Episode 408
not available
Synopsis not available
Episode 409
not available
Synopsis not available
Episode 410
not available
Synopsis not available
Episode 411
not available
Synopsis not available
---
---