What's New on Netflix now has MORE REGIONS
Is
Shrek Forever After

on Netflix in the USA?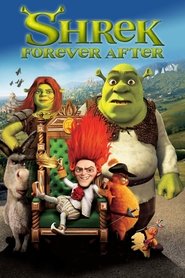 Yes you can watch Shrek Forever After (2010) in the USA, but not without unlocking it.
Did you know that Netflix has movies and shows in their catalogue that they hide from us here in the USA?
Thousands of them! Shrek Forever After is one of them.
And did you know there are now ways to unlock those titles so you can watch them?
Read on to learn how. We've got steps, instructions, and the links you need.
---
Shrek Forever After
2010
A bored and domesticated Shrek pacts with deal-maker Rumpelstiltskin to get back to feeling like a real ogre again, but when he's duped and sent to a twisted version of Far Far Away—where Rumpelstiltskin is king, ogres are hunted, and he and Fiona have never met—he sets out to restore his world and reclaim his true love.
Genres
Actors
Mike Myers, Cameron Diaz, Eddie Murphy, Antonio Banderas
Directors
Mike Mitchell
Where to watch Shrek Forever After in the USA
Netflix has Shrek Forever After available in other countries around the world, but hides it from subscribers in the USA.
Unlocking it is simple, although it does require a subscription to a 3rd-party service.
Unlock Shrek Forever After in the USA
Shrek Forever After can be streamed on Netflix in these countries
Antigua and Barbuda
---
---