What's New on Netflix now has MORE REGIONS
Is
The Breakfast Club

on Netflix in the USA?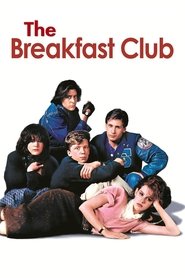 Yes you can watch The Breakfast Club (1985) in the USA, but not without unlocking it.
Did you know that Netflix has movies and shows in their catalogue that they hide from us here in the USA?
Thousands of them! The Breakfast Club is one of them.
And did you know there are now ways to unlock those titles so you can watch them?
Read on to learn how. We've got steps, instructions, and the links you need.
---
The Breakfast Club
1985
Five high school students from different walks of life endure a Saturday detention under a power-hungry principal. The disparate group includes rebel John, princess Claire, outcast Allison, brainy Brian and Andrew, the jock. Each has a chance to tell his or her story, making the others see them a little differently -- and when the day ends, they question whether school will ever be the same.
Genres
Actors
Emilio Estevez, Judd Nelson, Molly Ringwald, Ally Sheedy
Directors
John Hughes
Where to watch The Breakfast Club in the USA
Netflix has The Breakfast Club available in other countries around the world, but hides it from subscribers in the USA.
Unlocking it is simple, although it does require a subscription to a 3rd-party service.
Unlock The Breakfast Club in the USA
The Breakfast Club can be streamed on Netflix in these countries
Moldova, South Africa, Turkey
---
---