What's New on Netflix now has MORE REGIONS
Is
Mr. & Mrs. Smith

on Netflix in the USA?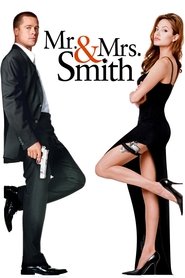 Yes you can watch Mr. & Mrs. Smith (2005) in the USA, but not without unlocking it.
Did you know that Netflix has movies and shows in their catalogue that they hide from us here in the USA?
Thousands of them! Mr. & Mrs. Smith is one of them.
And did you know there are now ways to unlock those titles so you can watch them?
Read on to learn how. We've got steps, instructions, and the links you need.
---
Mr. & Mrs. Smith
2005
After five (or six) years of vanilla-wedded bliss, ordinary suburbanites John and Jane Smith are stuck in a huge rut. Unbeknownst to each other, they are both coolly lethal, highly-paid assassins working for rival organisations. When they discover they're each other's next target, their secret lives collide in a spicy, explosive mix of wicked comedy, pent-up passion, nonstop action and high-tech weaponry.
Genres
Actors
Brad Pitt, Angelina Jolie, Adam Brody, Vince Vaughn
Directors
Doug Liman
Where to watch Mr. & Mrs. Smith in the USA
Netflix has Mr. & Mrs. Smith available in other countries around the world, but hides it from subscribers in the USA.
Unlocking it is simple, although it does require a subscription to a 3rd-party service.
Unlock Mr. & Mrs. Smith in the USA
Mr. & Mrs. Smith can be streamed on Netflix in these countries
Canada
---
---