What's New on Netflix now has MORE REGIONS
Is
The Dark Knight Rises

on Netflix in the USA?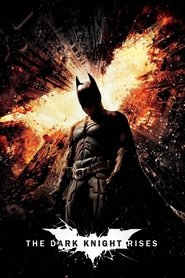 Yes you can watch The Dark Knight Rises (2012) in the USA, but not without unlocking it.
Did you know that Netflix has movies and shows in their catalogue that they hide from us here in the USA?
Thousands of them! The Dark Knight Rises is one of them.
And did you know there are now ways to unlock those titles so you can watch them?
Read on to learn how. We've got steps, instructions, and the links you need.
---
The Dark Knight Rises
2012
Following the death of District Attorney Harvey Dent, Batman assumes responsibility for Dent's crimes to protect the late attorney's reputation and is subsequently hunted by the Gotham City Police Department. Eight years later, Batman encounters the mysterious Selina Kyle and the villainous Bane, a new terrorist leader who overwhelms Gotham's finest. The Dark Knight resurfaces to protect a city that has branded him an enemy.
Genres
Actors
Christian Bale, Tom Hardy, Anne Hathaway, Gary Oldman
Directors
Christopher Nolan
Where to watch The Dark Knight Rises in the USA
Netflix has The Dark Knight Rises available in other countries around the world, but hides it from subscribers in the USA.
Unlocking it is simple, although it does require a subscription to a 3rd-party service.
Unlock The Dark Knight Rises in the USA
The Dark Knight Rises can be streamed on Netflix in these countries
Algeria, Australia, Austria, Bahrain, Belgium, Egypt, Estonia, Germany, Greece, Hong Kong, India, Indonesia, Iraq, Israel, Japan, Jordan, Kuwait, Latvia, Lebanon, Libya, Liechtenstein, Lithuania, Malaysia, Malta, Morocco, New Zealand, Oman, Pakistan, Palestine, State of, Philippines, Qatar, Saudi Arabia, Singapore, Switzerland, Taiwan, Thailand, Tunisia, Turkey, United Arab Emirates, Yemen
---
---