What's New on Netflix now has MORE REGIONS
Is
Dredd

on Netflix in the USA?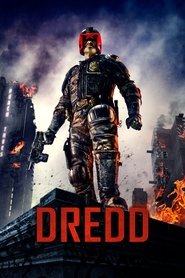 Yes Dredd (2012) is available on Netflix in the USA. We first spotted it on September 3, 2023.
You can head over to Netflix right now and watch it...enjoy!
But before you go, did you know that Netflix has movies and shows in their catalogue that they hide from us here in the USA?
Thousands of them!
And did you know there are now ways to unlock those titles so you can watch them?
Read on to learn how. We've got steps, instructions, and the links you need.
---
Dredd
2012
In the future, America is a dystopian wasteland. The latest scourge is Ma-Ma, a prostitute-turned-drug pusher with a dangerous new drug and aims to take over the city. The only possibility of stopping her is an elite group of urban police called Judges, who combine the duties of judge, jury and executioner to deliver a brutal brand of swift justice. But even the top-ranking Judge, Dredd, discovers that taking down Ma-Ma isn't as easy as it seems in this explosive adaptation of the hugely popular comic series.
Genres
Actors
Karl Urban, Olivia Thirlby, Lena Headey, Rachel Wood
Directors
Pete Travis
Where to watch Dredd in the USA
Netflix USA currently has Dredd available for streaming right now
Dredd can be streamed on Netflix in these countries
USA
---
---