What's New on Netflix now has MORE REGIONS
Is
Bad Boys II

on Netflix in the USA?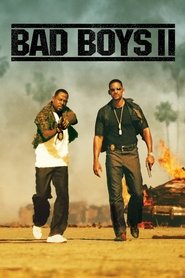 Yes you can watch Bad Boys II (2003) in the USA, but not without unlocking it.
Did you know that Netflix has movies and shows in their catalogue that they hide from us here in the USA?
Thousands of them! Bad Boys II is one of them.
And did you know there are now ways to unlock those titles so you can watch them?
Read on to learn how. We've got steps, instructions, and the links you need.
---
Bad Boys II
2003
Out-of-control, trash-talking buddy cops Marcus Burnett and Mike Lowrey of the Miami Narcotics Task Force reunite, and bullets fly, cars crash and laughs explode as they pursue a whacked-out drug lord from the streets of Miami to the barrios of Cuba. But the real fireworks result when Marcus discovers that playboy Mike is secretly romancing Marcus' sexy sister.
Genres
Actors
Will Smith, Martin Lawrence, Gabrielle Union, Jordi Mollà
Directors
Michael Bay
Where to watch Bad Boys II in the USA
Netflix has Bad Boys II available in other countries around the world, but hides it from subscribers in the USA.
Unlocking it is simple, although it does require a subscription to a 3rd-party service.
Bad Boys II can be streamed on Netflix in these countries
Albania, Antigua and Barbuda, Argentina, Bahamas, Barbados, Belgium, Bermuda, Bolivia, Bosnia and Herzegovina, Brazil, Bulgaria, Chile, Colombia, Costa Rica, Croatia, Czechia, Denmark, Dominican Republic, Ecuador, El Salvador, Finland, French Polynesia, Gibraltar, Greece, Guatemala, Honduras, Hong Kong, India, Indonesia, Ireland, Israel, Jamaica, Japan, Malaysia, Malta, Mexico, Monaco, North Macedonia, Norway, Pakistan, Panama, Paraguay, Peru, Philippines, Portugal, Saint Lucia, Serbia, Singapore, Slovakia, Slovenia, Sweden, Taiwan, Thailand, Trinidad and Tobago, Turks and Caicos Islands, United Kingdom, Uruguay, Venezuela
---
---