What's New on Netflix now has MORE REGIONS
Is
Barb Wire

on Netflix in the USA?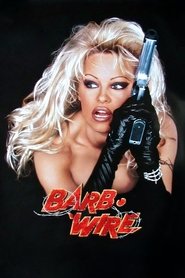 Yes you can watch Barb Wire (1996) in the USA, but not without unlocking it.
Did you know that Netflix has movies and shows in their catalogue that they hide from us here in the USA?
Thousands of them! Barb Wire is one of them.
And did you know there are now ways to unlock those titles so you can watch them?
Read on to learn how. We've got steps, instructions, and the links you need.
---
Barb Wire
1996
A sexy nightclub owner, Barb Wire moonlights as a mercenary in Steel Harbor, one of the last free zones in the now fascist United States. When scientist Cora Devonshire wanders into Barb's establishment, she gets roped into a top-secret government plot involving biological weapons. Soon Barb is reunited with her old flame Axel Hood, who is now Cora's husband and a guerrilla fighter, resulting in plenty of tense action.
Genres
Actors
Pamela Anderson, Amir AboulEla, Adriana Alexander, David Andriole
Directors
David Hogan
Where to watch Barb Wire in the USA
Netflix has Barb Wire available in other countries around the world, but hides it from subscribers in the USA.
Unlocking it is simple, although it does require a subscription to a 3rd-party service.
Barb Wire can be streamed on Netflix in these countries
Ireland
---
---