What's New on Netflix now has MORE REGIONS
Is
Superman

on Netflix in the USA?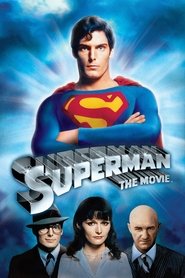 Sorry Superman (1978) is not available in the USA and it can't be unlocked.
Did you know you can unlock many other movies and shows that Netflix hides from us here in the USA?
Thousands of them!
Since Superman isn't available, do you want to see what other movies you can unlock and watch right now?
Read on to learn how. We've got steps, instructions, and the links you need.
---
Superman
1978
Mild-mannered Clark Kent works as a reporter at the Daily Planet alongside his crush, Lois Lane. Clark must summon his superhero alter-ego when the nefarious Lex Luthor launches a plan to take over the world.
Genres
Drama, Sci-Fi, Adventure, Action
Actors
Christopher Reeve, Margot Kidder, Gene Hackman, Marlon Brando
Directors
Richard Donner
---
---