What's New on Netflix now has MORE REGIONS
Is
The Terminal

on Netflix in the USA?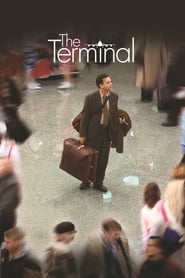 Yes you can watch The Terminal (2004) in the USA, but not without unlocking it.
Did you know that Netflix has movies and shows in their catalogue that they hide from us here in the USA?
Thousands of them! The Terminal is one of them.
And did you know there are now ways to unlock those titles so you can watch them?
Read on to learn how. We've got steps, instructions, and the links you need.
---
The Terminal
2004
Viktor Navorski is a man without a country; his plane took off just as a coup d'etat exploded in his homeland, leaving it in shambles, and now he's stranded at Kennedy Airport, where he's holding a passport that nobody recognizes. While quarantined in the transit lounge until authorities can figure out what to do with him, Viktor simply goes on living – and courts romance with a beautiful flight attendant.
Genres
Actors
Tom Hanks, Catherine Zeta-Jones, Chi McBride, Stanley Tucci
Directors
Steven Spielberg
Where to watch The Terminal in the USA
Netflix has The Terminal available in other countries around the world, but hides it from subscribers in the USA.
Unlocking it is simple, although it does require a subscription to a 3rd-party service.
Unlock The Terminal in the USA
The Terminal can be streamed on Netflix in these countries
Albania, Bosnia and Herzegovina, Bulgaria, Czechia, Greece, Hong Kong, Hungary, Indonesia, Japan, Jordan, Lebanon, Malaysia, Moldova, Netherlands, North Macedonia, Pakistan, Philippines, Poland, Portugal, Romania, Serbia, Singapore, Slovakia, Slovenia, Taiwan, Thailand, Turkey
---
---