What's New on Netflix now has MORE REGIONS
Is
Men in Black II

on Netflix in the USA?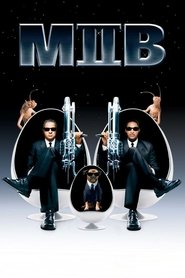 Yes you can watch Men in Black II (2002) in the USA, but not without unlocking it.
Did you know that Netflix has movies and shows in their catalogue that they hide from us here in the USA?
Thousands of them! Men in Black II is one of them.
And did you know there are now ways to unlock those titles so you can watch them?
Read on to learn how. We've got steps, instructions, and the links you need.
---
Men in Black II
2002
Kay and Jay reunite to provide our best, last and only line of defense against a sinister seductress who levels the toughest challenge yet to the MIB's untarnished mission statement – protecting Earth from the scum of the universe. It's been four years since the alien-seeking agents averted an intergalactic disaster of epic proportions. Now it's a race against the clock as Jay must convince Kay – who not only has absolutely no memory of his time spent with the MIB, but is also the only living person left with the expertise to save the galaxy – to reunite with the MIB before the earth submits to ultimate destruction.
Genres
Actors
Tommy Lee Jones, Will Smith, Rip Torn, Lara Flynn Boyle
Directors
Barry Sonnenfeld
Where to watch Men in Black II in the USA
Netflix has Men in Black II available in other countries around the world, but hides it from subscribers in the USA.
Unlocking it is simple, although it does require a subscription to a 3rd-party service.
Unlock Men in Black II in the USA
Men in Black II can be streamed on Netflix in these countries
Algeria, Andorra, Canada, Denmark, Finland, France, French Guiana, French Polynesia, Jordan, Lebanon, Monaco, Morocco, Norway, Sweden, Switzerland, Tunisia
---
---