What's New on Netflix now has MORE REGIONS
Is
Along Came Polly

on Netflix in the USA?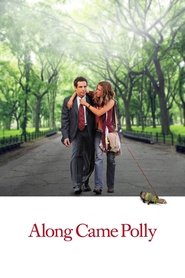 Yes you can watch Along Came Polly (2004) in the USA, but not without unlocking it.
Did you know that Netflix has movies and shows in their catalogue that they hide from us here in the USA?
Thousands of them! Along Came Polly is one of them.
And did you know there are now ways to unlock those titles so you can watch them?
Read on to learn how. We've got steps, instructions, and the links you need.
---
Along Came Polly
2004
Reuben Feffer is a guy who's spent his entire life playing it safe. Polly Prince is irresistible as a free-spirit who lives for the thrill of the moment. When these two comically mismatched souls collide, Reuben's world is turned upside down, as he makes an uproarious attempt to change his life from middle-of-the-road to totally-out-there.
Genres
Actors
Ben Stiller, Jennifer Aniston, Debra Messing, Philip Seymour Hoffman
Directors
John Hamburg
Where to watch Along Came Polly in the USA
Netflix has Along Came Polly available in other countries around the world, but hides it from subscribers in the USA.
Unlocking it is simple, although it does require a subscription to a 3rd-party service.
Unlock Along Came Polly in the USA
Along Came Polly can be streamed on Netflix in these countries
Brazil, Italy, Monaco, San Marino
---
---