What's New on Netflix now has MORE REGIONS
Is
One Piece: Episode of Skypiea

on Netflix in the USA?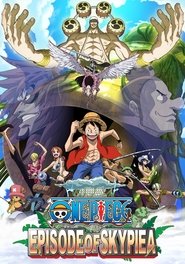 Yes One Piece: Episode of Skypiea (2018) is available on Netflix in the USA. We first spotted it on September 2, 2023.
You can head over to Netflix right now and watch it...enjoy!
But before you go, did you know that Netflix has movies and shows in their catalogue that they hide from us here in the USA?
Thousands of them!
And did you know there are now ways to unlock those titles so you can watch them?
Read on to learn how. We've got steps, instructions, and the links you need.
---
One Piece: Episode of Skypiea
2018
One day, a giant ship falls onto the Straw Hats from the sky. After a narrow escape, and while they are still in shock, a map to the "Sky Island" is carried to them by the wind. While researching for the way there, they meet another pirate and learn that he is a descendant of an infamous Sky Island explorer who was even depicted in a picture book "Noland The Liar" four centuries ago. However, Noland was possibly not a liar after all and might actually have gone to the Sky Island.
Genres
Actors
Luci Christian, Randy E. Aguebor, Bryn Apprill, Z. Charles Bolton, Duncan Brannan, Ben Bryant, Bob Carter, Chris Cason
Directors
Kônosuke Uda
Where to watch One Piece: Episode of Skypiea in the USA
Netflix USA currently has One Piece: Episode of Skypiea available for streaming right now
One Piece: Episode of Skypiea can be streamed on Netflix in these countries
Argentina, Australia, Bolivia, Brazil, Canada, Chile, Colombia, Costa Rica, Dominican Republic, Ecuador, El Salvador, Guatemala, Honduras, Mexico, New Zealand, Nicaragua, Panama, Paraguay, Peru, South Africa, USA, Uruguay, Venezuela
---
---