What's New on Netflix now has MORE REGIONS
Is
The Cable Guy

on Netflix in the USA?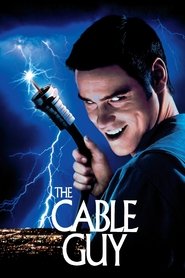 Yes you can watch The Cable Guy (1996) in the USA, but not without unlocking it.
Did you know that Netflix has movies and shows in their catalogue that they hide from us here in the USA?
Thousands of them! The Cable Guy is one of them.
And did you know there are now ways to unlock those titles so you can watch them?
Read on to learn how. We've got steps, instructions, and the links you need.
---
The Cable Guy
1996
When recently single Steven moves into his new apartment, cable guy Chip comes to hook him up—and doesn't let go. Initially, Chip is just overzealous in his desire to be Steven's pal, but when Steven tries to end the 'friendship', Chip shows his dark side. He begins stalking Steven, who's left to fend for himself because no one else can believe Chip's capable of such behaviour.
Genres
Actors
Jim Carrey, Matthew Broderick, Leslie Mann, Jack Black
Directors
Ben Stiller
Where to watch The Cable Guy in the USA
Netflix has The Cable Guy available in other countries around the world, but hides it from subscribers in the USA.
Unlocking it is simple, although it does require a subscription to a 3rd-party service.
Unlock The Cable Guy in the USA
The Cable Guy can be streamed on Netflix in these countries
Denmark, Finland, Iceland, Norway, Sweden
---
---