What's New on Netflix now has MORE REGIONS
Is
The Sum of All Fears

on Netflix in the USA?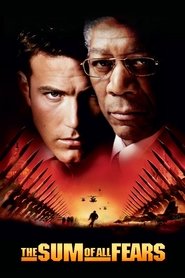 Yes you can watch The Sum of All Fears (2002) in the USA, but not without unlocking it.
Did you know that Netflix has movies and shows in their catalogue that they hide from us here in the USA?
Thousands of them! The Sum of All Fears is one of them.
And did you know there are now ways to unlock those titles so you can watch them?
Read on to learn how. We've got steps, instructions, and the links you need.
---
The Sum of All Fears
2002
When the president of Russia suddenly dies, a man whose politics are virtually unknown succeeds him. The change in political leaders sparks paranoia among American CIA officials, so CIA director Bill Cabot recruits a young analyst to supply insight and advice on the situation. Then the unthinkable happens: a nuclear bomb explodes in a U.S. city, and America is quick to blame the Russians.
Genres
Actors
Ben Affleck, Morgan Freeman, Ian Mongrain, Russell Bobbitt
Directors
Phil Alden Robinson
Where to watch The Sum of All Fears in the USA
Netflix has The Sum of All Fears available in other countries around the world, but hides it from subscribers in the USA.
Unlocking it is simple, although it does require a subscription to a 3rd-party service.
Unlock The Sum of All Fears in the USA
The Sum of All Fears can be streamed on Netflix in these countries
Albania, Andorra, Austria, Belgium, Bosnia and Herzegovina, Bulgaria, Czechia, France, French Guiana, French Polynesia, Germany, Greece, Hong Kong, Hungary, India, Indonesia, Liechtenstein, Malaysia, Moldova, Monaco, Netherlands, North Macedonia, Pakistan, Philippines, Poland, Romania, Serbia, Singapore, Slovenia, Switzerland, Taiwan, Thailand
---
---