What's New on Netflix now has MORE REGIONS
Is
Corpse Bride

on Netflix in the USA?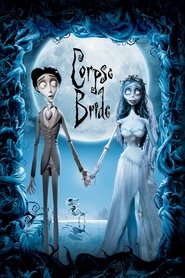 Yes you can watch Corpse Bride (2005) in the USA, but not without unlocking it.
Did you know that Netflix has movies and shows in their catalogue that they hide from us here in the USA?
Thousands of them! Corpse Bride is one of them.
And did you know there are now ways to unlock those titles so you can watch them?
Read on to learn how. We've got steps, instructions, and the links you need.
---
Corpse Bride
2005
Set in a 19th-century european village, this stop-motion animation feature follows the story of Victor, a young man whisked away to the underworld and wed to a mysterious corpse bride, while his real bride Victoria waits bereft in the land of the living.
Genres
Actors
Johnny Depp, Helena Bonham Carter, Emily Watson, Tracey Ullman
Directors
Tim Burton, Mike Johnson
Where to watch Corpse Bride in the USA
Netflix has Corpse Bride available in other countries around the world, but hides it from subscribers in the USA.
Unlocking it is simple, although it does require a subscription to a 3rd-party service.
Unlock Corpse Bride in the USA
Corpse Bride can be streamed on Netflix in these countries
Australia, Croatia, Hong Kong, Hungary, Indonesia, Italy, Japan, Malaysia, New Zealand, Pakistan, Philippines, San Marino, Singapore, South Africa, South Korea, Switzerland, Taiwan, Tanzania, Thailand
---
---