What's New on Netflix now has MORE REGIONS
Is
The Bourne Supremacy

on Netflix in the USA?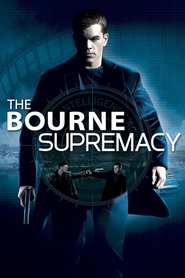 Yes you can watch The Bourne Supremacy (2004) in the USA, but not without unlocking it.
Did you know that Netflix has movies and shows in their catalogue that they hide from us here in the USA?
Thousands of them! The Bourne Supremacy is one of them.
And did you know there are now ways to unlock those titles so you can watch them?
Read on to learn how. We've got steps, instructions, and the links you need.
---
The Bourne Supremacy
2004
When a CIA operation to purchase classified Russian documents is blown by a rival agent, who then shows up in the sleepy seaside village where Bourne and Marie have been living. The pair run for their lives and Bourne, who promised retaliation should anyone from his former life attempt contact, is forced to once again take up his life as a trained assassin to survive.
Genres
Actors
Matt Damon, Franka Potente, Joan Allen, Brian Cox
Directors
Paul Greengrass
Where to watch The Bourne Supremacy in the USA
Netflix has The Bourne Supremacy available in other countries around the world, but hides it from subscribers in the USA.
Unlocking it is simple, although it does require a subscription to a 3rd-party service.
Unlock The Bourne Supremacy in the USA
The Bourne Supremacy can be streamed on Netflix in these countries
Canada
---
---