What's New on Netflix now has MORE REGIONS
Is
Leap Year

on Netflix in the USA?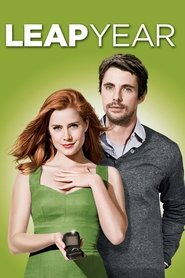 Yes you can watch Leap Year (2010) in the USA, but not without unlocking it.
Did you know that Netflix has movies and shows in their catalogue that they hide from us here in the USA?
Thousands of them! Leap Year is one of them.
And did you know there are now ways to unlock those titles so you can watch them?
Read on to learn how. We've got steps, instructions, and the links you need.
---
Leap Year
2010
When yet another anniversary passes without a marriage proposal from her boyfriend, Anna decides to take action. Aware of a Celtic tradition that allows women to pop the question on Feb. 29, she plans to follow her lover to Dublin and ask him to marry her. Fate has other plans, however, and Anna winds up on the other side of the Emerald Isle with handsome, but surly, Declan -- an Irishman who may just lead Anna down the road to true love.
Genres
Actors
Amy Adams, Matthew Goode, Adam Scott, John Lithgow
Directors
Anand Tucker
Where to watch Leap Year in the USA
Netflix has Leap Year available in other countries around the world, but hides it from subscribers in the USA.
Unlocking it is simple, although it does require a subscription to a 3rd-party service.
Leap Year can be streamed on Netflix in these countries
Andorra, South Africa, Spain, Tanzania
---
---