What's New on Netflix now has MORE REGIONS
Is
Rake

on Netflix in the USA?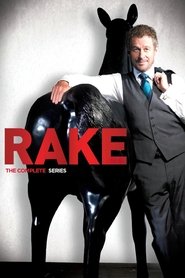 Yes you can watch Rake (2010) in the USA, but not without unlocking it.
Did you know that Netflix has movies and shows in their catalogue that they hide from us here in the USA?
Thousands of them! Rake is one of them.
And did you know there are now ways to unlock those titles so you can watch them?
Read on to learn how. We've got steps, instructions, and the links you need.
---
Rake
2010
Cleaver Greene is not about politics or morality or even justice. Cleaver Greene is about the law. And it is his passion for the law that drives him to use his formidable intelligence to defend people whom society and the justice system might otherwise convict without a fair trial. He uses his encyclopaedic knowledge of human nature and the Byzantine intricacies of our legal codes to guarantee that his clients get what is theirs by the law; the right to a diligent defence.
Genres
Actors
Damien Garvey, Richard Roxburgh, Matt Day, Kate Box, Caroline Brazier, Adrienne Pickering, Keegan Joyce, Russell Dykstra
Where to watch Rake in the USA
Netflix has Rake available in other countries around the world, but hides it from subscribers in the USA.
Unlocking it is simple, although it does require a subscription to a 3rd-party service.
Rake can be streamed on Netflix in these countries
Australia, New Zealand
Seasons
---
---