New Netflix Releases for August 29, 2014
When the elite warriors from the Wind Ninja Academy are captured by the evil Lothor, Shane, Tori and Waldo become Wind Power Rangers to fight back. The Power Rangers find out the hard way that when an evil storm starts blowing, sometimes you've got to blow back.
2003
| TV Shows | Kids' TV |
New Netflix Releases for June 21, 2013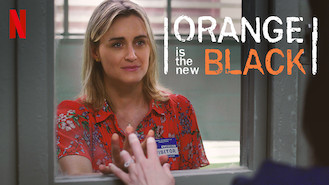 A privileged New Yorker ends up in a women's prison when a past crime catches up with her in this Emmy-winning series from the creator of "Weeds." Piper Chapman doesn't deserve her prison sentence. Of course, every one of her fellow inmates thinks the same thing.
2013
| TV Shows | TV Dramas | TV Dramedies | TV Comedies | US TV Shows |