What's New on Netflix now has MORE REGIONS
Is
A Kiss Before Dying

on Netflix in the USA?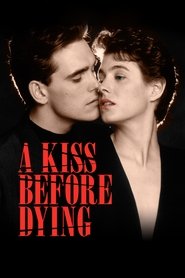 Yes you can watch A Kiss Before Dying (1991) in the USA, but not without unlocking it.
Did you know that Netflix has movies and shows in their catalogue that they hide from us here in the USA?
Thousands of them! A Kiss Before Dying is one of them.
And did you know there are now ways to unlock those titles so you can watch them?
Read on to learn how. We've got steps, instructions, and the links you need.
---
A Kiss Before Dying
1991
Infatuated with the idea of becoming rich, college student Jonathan Corliss secretly dates Dorothy Carlsson to gain the approval of her wealthy father. When Dorothy tells Jonathan that she is pregnant and that her father will deny her inheritance if he finds out, Jonathan murders her, but he stages her death as a suicide. As Jonathan works his way onto Mr. Carlsson's payroll, Dorothy's twin sister, Ellen, investigates the apparent suicide.
Genres
Actors
Matt Dillon, Sean Young, James Bonfanti, Sarah Keller
Directors
James Dearden
Where to watch A Kiss Before Dying in the USA
Netflix has A Kiss Before Dying available in other countries around the world, but hides it from subscribers in the USA.
Unlocking it is simple, although it does require a subscription to a 3rd-party service.
Unlock A Kiss Before Dying in the USA
A Kiss Before Dying can be streamed on Netflix in these countries
Brazil
---
---