What's New on Netflix now has MORE REGIONS
Is
Se7en

on Netflix in the USA?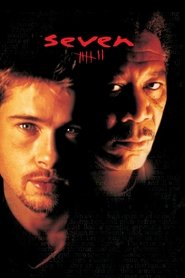 Yes you can watch Se7en (1995) in the USA, but not without unlocking it.
Did you know that Netflix has movies and shows in their catalogue that they hide from us here in the USA?
Thousands of them! Se7en is one of them.
And did you know there are now ways to unlock those titles so you can watch them?
Read on to learn how. We've got steps, instructions, and the links you need.
---
Se7en
1995
Two homicide detectives are on a desperate hunt for a serial killer whose crimes are based on the "seven deadly sins" in this dark and haunting film that takes viewers from the tortured remains of one victim to the next. The seasoned Det. Sommerset researches each sin in an effort to get inside the killer's mind, while his novice partner, Mills, scoffs at his efforts to unravel the case.
Genres
Actors
Morgan Freeman, Brad Pitt, Kevin Spacey, Andrew Kevin Walker
Directors
David Fincher
Where to watch Se7en in the USA
Netflix has Se7en available in other countries around the world, but hides it from subscribers in the USA.
Unlocking it is simple, although it does require a subscription to a 3rd-party service.
Se7en can be streamed on Netflix in these countries
Austria, Belgium, Canada, Germany, Ireland, Japan, Liechtenstein, South Africa, Switzerland, Turkey, United Kingdom
---
---