What's New on Netflix now has MORE REGIONS
Is
The Perfect Storm

on Netflix in the USA?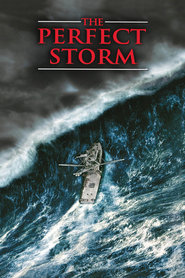 Yes you can watch The Perfect Storm (2000) in the USA, but not without unlocking it.
Did you know that Netflix has movies and shows in their catalogue that they hide from us here in the USA?
Thousands of them! The Perfect Storm is one of them.
And did you know there are now ways to unlock those titles so you can watch them?
Read on to learn how. We've got steps, instructions, and the links you need.
---
The Perfect Storm
2000
In October 1991, a confluence of weather conditions combined to form a killer storm in the North Atlantic. Caught in the storm was the sword-fishing boat Andrea Gail. Magnificent foreshadowing and anticipation fill this true-life drama while minute details of the fishing boats, their gear and the weather are juxtaposed with the sea adventure.
Genres
Actors
George Clooney, Mark Wahlberg, John C. Reilly, Diane Lane
Directors
Wolfgang Petersen
Where to watch The Perfect Storm in the USA
Netflix has The Perfect Storm available in other countries around the world, but hides it from subscribers in the USA.
Unlocking it is simple, although it does require a subscription to a 3rd-party service.
Unlock The Perfect Storm in the USA
The Perfect Storm can be streamed on Netflix in these countries
Hong Kong, Indonesia, Malaysia, Pakistan, Philippines, Singapore, South Korea, Taiwan, Thailand
---
---