What's New on Netflix now has MORE REGIONS
Is
Gladiator

on Netflix in the USA?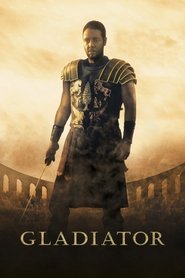 Yes you can watch Gladiator (2000) in the USA, but not without unlocking it.
Did you know that Netflix has movies and shows in their catalogue that they hide from us here in the USA?
Thousands of them! Gladiator is one of them.
And did you know there are now ways to unlock those titles so you can watch them?
Read on to learn how. We've got steps, instructions, and the links you need.
---
Gladiator
2000
In the year 180, the death of emperor Marcus Aurelius throws the Roman Empire into chaos. Maximus is one of the Roman army's most capable and trusted generals and a key advisor to the emperor. As Marcus' devious son Commodus ascends to the throne, Maximus is set to be executed. He escapes, but is captured by slave traders. Renamed Spaniard and forced to become a gladiator, Maximus must battle to the death with other men for the amusement of paying audiences.
Genres
Actors
Russell Crowe, Joaquin Phoenix, Connie Nielsen, Oliver Reed
Directors
Ridley Scott
Where to watch Gladiator in the USA
Netflix has Gladiator available in other countries around the world, but hides it from subscribers in the USA.
Unlocking it is simple, although it does require a subscription to a 3rd-party service.
Gladiator can be streamed on Netflix in these countries
Albania, Algeria, Andorra, Antigua and Barbuda, Argentina, Austria, Bahrain, Barbados, Belgium, Bolivia, Bosnia and Herzegovina, Brazil, Bulgaria, Chile, Colombia, Costa Rica, Croatia, Czechia, Denmark, Dominican Republic, Ecuador, Egypt, El Salvador, Estonia, Finland, France, French Guiana, French Polynesia, Germany, Gibraltar, Greece, Guatemala, Honduras, Hungary, Iceland, India, Iraq, Ireland, Israel, Italy, Jamaica, Japan, Jordan, Kuwait, Latvia, Lebanon, Libya, Liechtenstein, Lithuania, Malta, Mexico, Moldova, Monaco, Morocco, Netherlands, North Macedonia, Norway, Oman, Pakistan, Palestine, State of, Panama, Paraguay, Peru, Poland, Portugal, Qatar, Romania, Saint Lucia, San Marino, Saudi Arabia, Serbia, Slovakia, Slovenia, South Africa, South Korea, Spain, Sweden, Switzerland, Tanzania, Trinidad and Tobago, Tunisia, Turkey, Turks and Caicos Islands, United Arab Emirates, United Kingdom, Uruguay, Venezuela, Yemen
---
---