What's New on Netflix now has MORE REGIONS
Is
Hanna

on Netflix in the USA?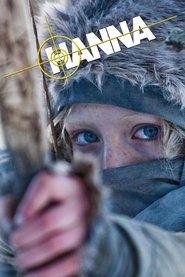 Yes you can watch Hanna (2011) in the USA, but not without unlocking it.
Did you know that Netflix has movies and shows in their catalogue that they hide from us here in the USA?
Thousands of them! Hanna is one of them.
And did you know there are now ways to unlock those titles so you can watch them?
Read on to learn how. We've got steps, instructions, and the links you need.
---
Hanna
2011
Raised by her father, an ex-CIA agent, in the wilds of Finland, Hanna's upbringing has been geared to making her the perfect assassin. Sent into the world by her father on a mission, Hanna journeys across Europe, eluding agents dispatched after her by a ruthless intelligence operative. As she nears her ultimate target, Hanna faces startling revelations about her existence.
Genres
Actors
Saoirse Ronan, Cate Blanchett, Eric Bana, Vicky Krieps
Directors
Joe Wright
Where to watch Hanna in the USA
Netflix has Hanna available in other countries around the world, but hides it from subscribers in the USA.
Unlocking it is simple, although it does require a subscription to a 3rd-party service.
Hanna can be streamed on Netflix in these countries
Albania, Algeria, Antigua and Barbuda, Argentina, Austria, Barbados, Belgium, Bolivia, Bosnia and Herzegovina, Brazil, Bulgaria, Chile, Colombia, Costa Rica, Croatia, Czechia, Dominican Republic, Ecuador, El Salvador, French Guiana, Germany, Guatemala, Honduras, Hungary, India, Italy, Jamaica, Japan, Liechtenstein, Malta, Mexico, Monaco, Netherlands, Nicaragua, North Macedonia, Pakistan, Panama, Paraguay, Peru, Poland, Romania, Saint Lucia, San Marino, Serbia, Slovakia, Slovenia, Switzerland, Trinidad and Tobago, Turks and Caicos Islands, Uruguay, Venezuela
---
---